Welcome
About Our Company
Hotz Concrete Pumping specializes in the placement of concrete, rock, sand and other materials with our diverse fleet of concrete pumps and telebelts. There is no project too big, too small, or too complex.
Our History
Our origins go back to 1967, when modern concrete pumping was in its infancy. Beginning with the first concrete pumping business in Nebraska, we have evolved continuously to become Nebraska's largest.
Expertise
As pioneers in the concrete pumping industry, we've developed innovative techniques and solutions for some of the largest, most complex projects in our region using the latest equipment technology.
63Z
(The Big Red One)
With over 203 feet of vertical reach, this versatile five section z boom is the largest between Chicago and Denver.
View Equipment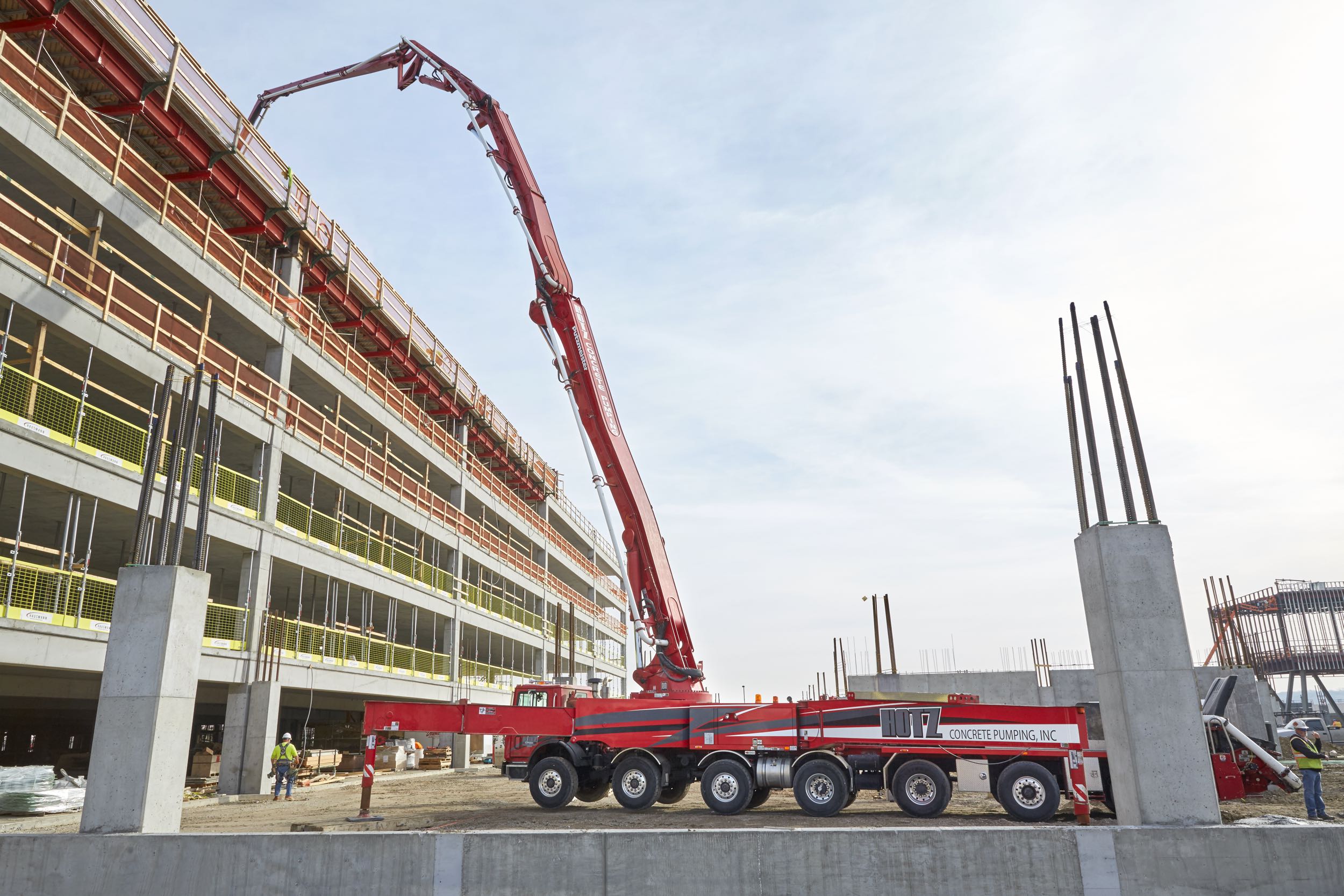 31Z
(The Specialist)
This unique five section boom has a low 18 foot 8 inch unfolding height that allows it to handle unusual site configurations as easily as a standard pour.
View Equipment
TB-110
(The Multi-Tasker)
Our telebelt is a versatile material placer. On top of being able to place any concrete mix design. It can also handle everything from 4" rock to the smallest aggregates and even landscaping materials.
View Equipment